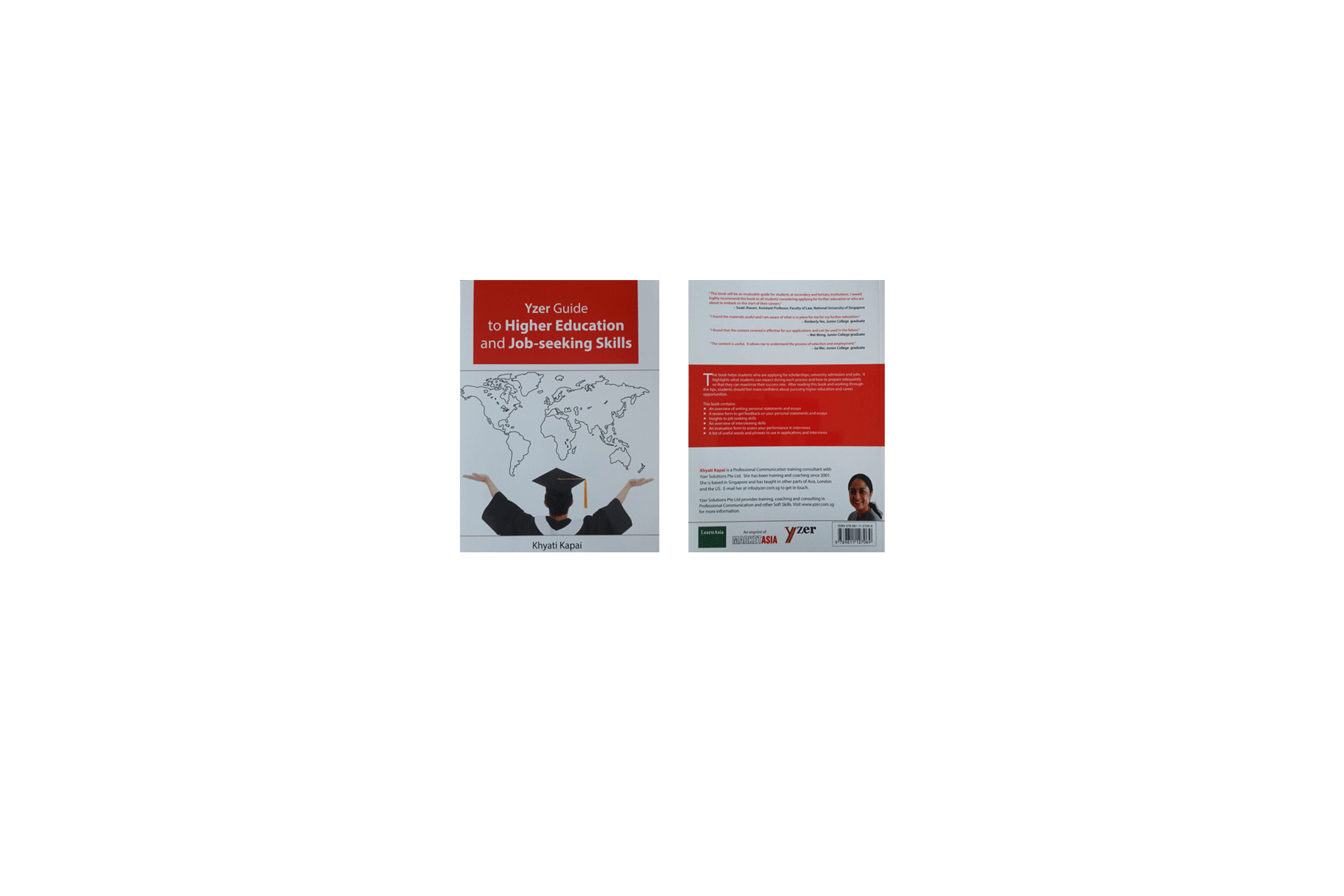 Higher Education & Career Readiness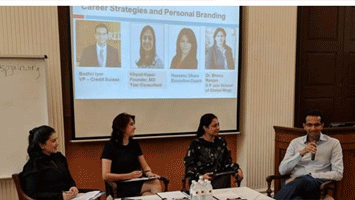 Photos from sessions conducted for Jurong Junior College, Serangoon Junior College, Ngee Ann Polytechnic, International Dual Career Network HK, Natixis Asia Pacific, and SP Jain School of Global Management Singapore.

Maximize Your Return on Interactions (ROI)
Yzer Networking
Session Overview
The concept behind maximize your ROI is the understanding that the quality of our relationships drives mutual success. Every interaction is an opportunity to learn, grow and serve. How can we interact with others to enjoy richer and deeper connections that benefit all those involved?
In this session on Yzer Networking, the focus will be on debunking the myths of networking and removing any anxiety associated with networking. We will explore the concept and practice of pitching in networking contexts. The emphasis is on enhancing the quality of our in-person conversations and interactions so that networking is a more pleasant, natural and mutually beneficial experience.
Session Outline
Part One – Is Networking What You Really Think?
• First Impressions
• Concept Checking and Myth Busting
Part Two – The Networking Journey
• Relationship Journey
• Networking Mindset
• Conversation Patterns and Approaches
• Art of Questioning
Part Three – What Happens Next?
• Networking Follow-Up and Staying in Touch
Part Four – Hello, My Name Is…
• Elevator Pitching
Cover Letter and Resume Writing
Training Outline
Part 1: Sourcing Jobs
- Learning about the different avenues through which to source a new job in their relevant field
Part 2: The Cover Letter
- Understanding the purpose of the cover letter
- Understanding different types of cover letters through a review of samples
Part 3: The Resume
- Understanding the difference between a resume and curriculum vitae
- Understanding the different components of a resume through a review of samples
Part 4: Customizing Resumes
- Personal branding of skills and experiences – demonstration of this through a review of sample job ads and illustration of the customization of a resume to present a 'match'
Job Interview Preparation
Training Outline
Part 1: Overview of Job Interviews
- Understanding the purpose of a job interview
- Identifying goals of an interviewee
- Preparing for interviews
- Understanding the different types of interview questions
- Answering typical and more challenging interview questions
- Ending the interview
- Useful video clips
Part 2: Mock Interviews
Scholarship Applications
Training Outline
Part 1: Overview of Scholarship Applications
- Tips for writing personal statements and possible essay writing tests
- Approaches (putting yourself in the shoes of the selection committee)
- Content (highlighting personal selling points, standing out, providing supporting evidence, maintaining honesty and integrity)
- Typical structures
- Language, style and tone (framing, choice of language, recommended phrases)
- Proof-reading for common errors
- Review of samples
- Guided practice on planning and structuring individual personal statements
Part 2: Overview of Scholarship Interviews
- Understanding the purpose of a scholarship interview
- Identifying goals of an interviewee and interviewer
- Preparing for interviews (general considerations e.g. personal grooming, punctuality, forms of address)
- Understanding the different types of interview questions (ranging from typical to more challenging)
- Understanding the typical evaluation criterion of responses
- Delivery of responses (pronunciation, articulation, signposting, eye contact)
- Ending the interview
- Mock interviews
"This training helps by boosting my confidence in writing my essays and resume and preparing myself for interviews – interviews are not so bad after all. The trainer is very professional and is well-prepared for this workshop. Good job." – Ng Shao Wei
"The content and PowerPoint provided and shown respectively were detailed and concise. In addition, this training is well organised and planned in a way that it flows and is not abrupt. The trainer is very knowledgeable and does sound professional." – Nicholas Tay
"The materials were generally useful and informative and content was sufficient. Trainer was engaging and was able to express ideas and concepts clearly. Training would allow me to be able to better draft personal statements and prepare for interviews." – Tan Jia Min
"The course has successfully condensed the necessary techniques needed that would prepare us for the interviews ahead. The group discussion for a mock interview helps to calm our nerves and be exposed to the ''weird'' or hard questions that may take us aback. Trainers are eloquent. – Heng Suli
"Highly relevant to context. Trainers are professional and highly knowledgeable about subject." – Siti Nasuha

"As freshmen, we don't know how to perform well during the interview, and thus maybe we will lose a good job. Through your training course, we know much more about what we should present in the interview, what is the better expression. The trainer did well, she expressed clearly and her words were easy to understand." – Wan Jia
"The trainer is professional and logical who could easily engage us and present the information" – Kang Xiao Xiao
"It provided me with an overall foundation for interviews and gave me confidence for my next interview. I love this trainer. Her explanation is very simplified and clear and the style makes me feel very comfortable. Thank you very much." – Cheng Cheng
"The trainer is very professional with experience and knowledge. Very appropriate teaching. The recommendations for preparing resume and job interview are very useful. By practicing what I have been taught, I think I can have a chance to get a job in a bank in Singapore." – Yu Yongyao
"I loved the sample questions part. It could help me to think actively. It was close to a real interview. And I could get the feedback at once, so I could know clearly what's wrong. The trainer is excellent. I love her spoken English. The pronunciation is excellent. What's more, the trainer knows interviews so well. And we can accept her ideas easily." – Su Chen Yin

"The trainer gave insider insights on different aspects of the job search. I would recommend this workshop to all students."" – Brain Challberg
"The trainer speaks standard oral English and had a very nice and considerate personality." " – Qian Yu
"I found the interview preparation most useful, especially the sample questions since usually I really don't know how to answer these kinds of questions, but now have some idea at least. The trainer was always smiling, and ran the workshop smoothly. She has a nice voice." " – Yan Mei
"Helpful suggestions, useful tips, I think I feel more confident already. Some of the content is really helpful considering the lack of experience that I have. Thanks for your help." – Chris R
"I have found tackling difficult questions very useful." – Lili Shen
"The skills for interviews, the answers…. really useful. I appreciate it a lot. I like the trainer very, very much." – Deng Linli
"I better understand what is inappropriate in an interview." – Zhang Yue
"The materials were useful. Good trainer. Learned a lot from her." – Pang Zheng