Mindfulness
Mindfulness At Work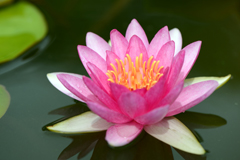 We are a Regional Representative of Shamash Alidina, one of the world's top mindfulness consultants. He has taught thousands of people the art of mindfulness throughout Europe, the Middle East, the Far East and Australasia through conferences, workshops, retreats, coaching and online courses. His first book, Mindfulness For Dummies is an international bestseller and is currently one of the most popular For Dummies books in the world. He has also written Relaxation For Dummies, and Mindfulness Workbook For Dummies. 
Shamash is based in the UK. For more information on his regional schedule, please e-mail us at [email protected]
Please email us at [email protected] for our Mindful Leadership workshop brochure. 
Toby Ouvry is also an Associate of Yzer Solutions Pte Ltd and the Founder & Head Coach of Integral Meditation Asia. Toby has over twenty years' experience in practising, teaching and facilitating mindfulness meditation, including five years as a Buddhist monk in the Tibetan tradition. In particular, he specializes in executive mindfulness programs for sustainable high performance in the workplace and stress transformation (meaning how to transform existing negative stressors into causes of growth, creativity and innovation). He runs the year-round mindfulness program for MBA's, staff and faculty at the INSEAD school of business, Singapore branch.
As the founder of his training company, Integral Meditation Asia, Toby has facilitated mindful leadership and performance programs for companies including Visa, Thompson Reuters, Ubisoft, Skyscaner, Spotify, Burberry, Aviva, Finexis and ABN Amro.
As a former artist and current business owner Toby's mindfulness methodology reflects a strong interest in:
• How it can be linked to work performance/engagement
• How it can enhance mental, emotional and physical resilience
• Its potential to stimulate more deeply the innate capacity for creative intelligence found within both individuals and groups.
Source material for Toby's training includes:
• The world's great wisdom traditions
• Cutting edge practices that are currently emerging from contemporary psychology and neuropsychology
• His own ongoing practical and creative experience as a mindfulness practitioner, business owner and entrepreneur
He is the author of the Book 'Engaged Mindfulness', and the creator of the Integral Mindfulness Program for coaches, trainers and therapists.
He gives you the tools and techniques you need to relax at will under any circumstances." - Brian Tracy, Author of How Top Leaders Lead
"With mindfulness expert Shamash Alidina…I've learnt to appreciate real life a lot more." - Stylist Magazine
"After one session with Shamash…I felt calmer, slower and more appreciative of things.... my real achievement was my new appreciation of food." - Daily Express Newspaper
"Relaxation isn't just for dummies! Relaxation is the key to finding your heart, listening to inner wisdom, and living a more joyful life. So, I recommend...Shamash's book." - Robert Holden, Ph.D., Author of Shift Happens! and Happiness NOW!
"Mindfulness For Dummies is a book of practical wisdom, showing how mindfulness can become a vital part of daily living." - Professor Mark Williams, Co-author of Mindfulness: Living in a Frantic World
"Crammed with useful tips on how to declutter the mind…this book teaches you how to deal with your own mindfulness." - Healthy Magazine, September 2010
"...a straight–forward and accessible guide... engaging and the guided meditations surprisingly easy to go with." - TheJC.com, May 2011
"He gives you the tools and techniques you need to relax at will under any circumstances." - Brian Tracy, Author of How Top Leaders Lead
"With mindfulness expert Shamash Alidina…I've learnt to appreciate real life a lot more." - Stylist Magazine
"After one session with Shamash…I felt calmer, slower and more appreciative of things.... my real achievement was my new appreciation of food." - Daily Express Newspaper
"Relaxation isn't just for dummies! Relaxation is the key to finding your heart, listening to inner wisdom, and living a more joyful life. So, I recommend...Shamash's book." - Robert Holden, Ph.D., Author of Shift Happens! and Happiness NOW!
"Mindfulness For Dummies is a book of practical wisdom, showing how mindfulness can become a vital part of daily living." - Professor Mark Williams, Co-author of Mindfulness: Living in a Frantic World
"Crammed with useful tips on how to declutter the mind…this book teaches you how to deal with your own mindfulness." - Healthy Magazine, September 2010
"...a straight–forward and accessible guide... engaging and the guided meditations surprisingly easy to go with." - TheJC.com, May 2011